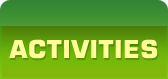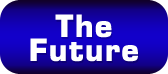 Our Plans for the Future
Some of these projects are being planned or have already began in cooperation with the Van der Looij Educational and Social Services Foundation in Sri Lanka. They will build and provide the fundings for the school while the 50's Scholarship Project will give support for the students in this institution.


FUTURE HOME - Home for Children Displaced by War









Senehasa Senior Home Hospital

Senehasa Senior Home Hospital was built and maintained by our friends from the Netherlands as a response to the needs of the elderlies. A lot of them are found in the streets.

They are homeless and have no livelihood or any means of income to survive. They have no families nor relatives to claim them.

Most of the time they try to find shelter in temples or sleep in bus stations.



The hospital has already begun construction and is near to completion.

It has 24 rooms, each with a capacity for 2 persons. Currently some rooms are already occupied by 12 seniors. We still have 48 empty rooms for more occupants. We could take them in and we also welcome anyone who would like to

sponsor for the rest of the seniors. Both male and female elderlies are welcome here.

Van der Looij Welfare Foundation provides for the salaries of all the personnels, and pay the electricity and water bills. We need more foreign volunteers because they are experienced in this matter. We have free accommodation for them in our hospital. We also tour them around and show them the beauty of our country.



Along with the care we can give to the elderlies,

they also need food, medicine, clothes, bedsheets, wheelchairs, crutches and eyeglasses or spectacles.

We kindly ask you to collaborate with us. Please contact Mr. Pauli Lindström or Taru-Maija Gustafsson from Finland, or Banagala Gunaratana from Sri Lanka.
Copyright © 2010 "50's Scholarship Project for Poor Children".
All rights reserved.