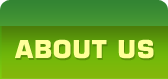 Our Mission



We are hoping to provide education to poor children especially those who were displaced by war. They have lost their homes and some are very unfortunate to have lost even their families. Other than giving them a chance to go to school, we are also hoping to provide them with habitable dwellings.


We invite you to come and visit us.
The children will be happy to show you everything they have learned, their creativity, and
skills with their crafts
.
Join us and be a part of the work that we have already begun
. It would be the best way to understand and realize our vision.
This is one of our missions along with helping the poor children to have free education. Learning and living in a habitable home are both precious.
Therefore, we are aiming to build 50 more houses. With your help, everything would be possible.


If you wish to give donations for scholarships or help build houses for our children and their familes, kindly refer to the
Contact
page.
Timeline of 50's Scholarship Project
| | | | | | |
| --- | --- | --- | --- | --- | --- |
| Van der Looij Education and Social Services Welfare Foundation was founded | | 50's Children Project began | | Revisited the Children and distributed gifts | |
| September 16, 1986 | | January 2005 | | January 2009 | |

December 2004

September 2007

February 2010

Tsunami hits Sri Lanka

Distributed donations to children

Distributed donations
in Trincomalee

Brief History
This project began shortly after the tsunami hit Sri Lanka at the end of 2004. It is in cooperation with the
Van der Looij Educational and Social Services Welfare Foundation
, a non-profit organization that benefits the children of Baddegama, Sri Lanka under the direction and guidance of Rev. Banagala Gunaratana. The founder is Dr. Harry Van der Looij from the Netherlands, a professor of theology. He has written books, his letter's books was "Rule for New Brothers". The whole idea is to gather donations which will be distributed to poor orphans and those who come from low-income families, 50 at a time, to aid them in their education. With this effort, we help to eradicate poverty, the improvement of their education, and eventually their whole-being and better future.
Annually thousands of euros in scholarships are given.
The value of one scholarship for a child costs 12 €/year. Each grant includes shoes, uniforms and school supplies. This project is funded by donors from Finland in particular. They are the ones who choose the items and buy them in local prices in Sri Lanka. These goods are bought by the same people (from Finland) who sponsor our projects, and delivered personally to the children. They themselves even do the packing of gift items with the help of the teachers from the school so that nobody interferes in giving the scholarships. The founders of the 50's Scholarship Children Project are Mr. Pauli Lindström, an architect, and Taru-Maija Gustafsson, a senior portfolio manager. Both are based in Finland.


Since 2004 onwards, scholarships have been given for the tenth time to hundreds of children
in areas hit by the tsunami in Galle
. The most recent time we have given was on January 2010. Our committee members in Sri Lanka and Finland have decided to change our program and reach further north, where there were also a lot of children displaced by war. They are poor and have lost their parents and homes. Most were staying in camps with relatives living on low-income. They have been suffering and very much affected by the war. For 32 years children could not go to school and have real education. But the time of peace has come in our country. We extend North and help the poor children, and the 50's Scholarship Project are prepared for the journey. On February 15, 2010, 8:30 in the morning, we delivered donations to Trincomalee for the first time.
In our 50's Project we have built houses, and more are still on the way. When terrorism has slowly ceased
after 30 years
, creating a peaceful environment in the Northern and Eastern Sri Lanka is within reach. A lot of people were displaced and have been left homeless. Their homes were totally destroyed by war. Steps should be taken to facilitate the promotion and sustainable return to their homes. And for the first time as a pilot project, displaced families at Morarewa Village in Trincomalee district are finally able to live under their own roofs.
These new houses are now located in their own lands or those provided by the government. Each house have an area of 540 sq ft or 50 sq m.


If you wish to give donations for scholarships or help build houses for our children and their familes, kindly refer to the
Contact
page.


Copyright © 2010 "50's Scholarship Project for Poor Children".
All rights reserved.